Making sense of the markets this week: May 29 - MoneySense
Making sense of the markets this week: May 29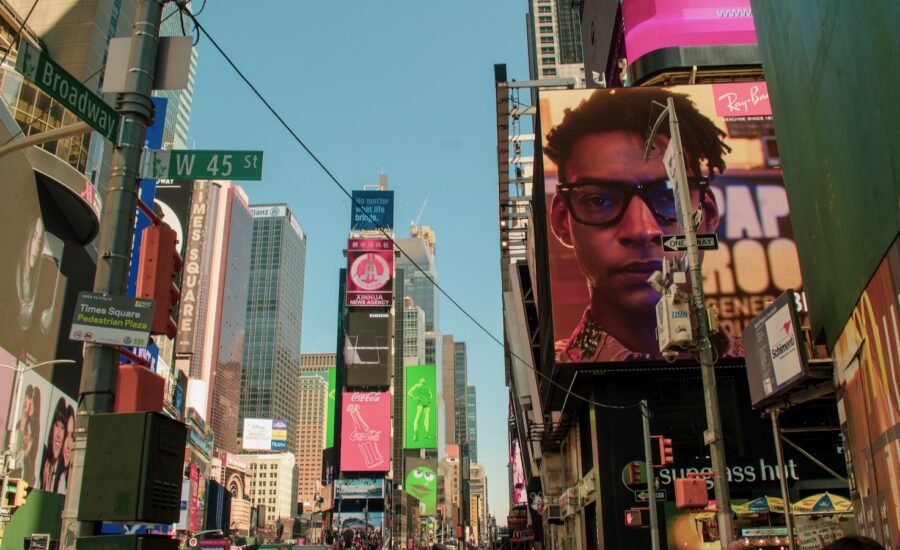 Million Dollar Journey editor and Canadian Financial Summit founder Kyle Prevost shares financial headlines and offers context for Canadian investors.
Banking on boring profits
Consistent, proven business models that take advantage of oligopolistic pricing power are often boring. They don't often involve CEOs standing on stage making fantastic declarations about world-changing technology. They don't often inspire forum posts about rockets going to the moon.
Canada's big banks just churn out reliable streams of profits quarter after quarter. 
Boring hasn't looked good in a while. Boring looks pretty good these days. Here's a chart, showing the adjusted earrings and direction of revenue plus dividend.
| | | | |
| --- | --- | --- | --- |
| Bank | Ticker | Adjusted earnings & revenue direction | Dividends |
| Bank of Montreal | BMO.TO | Adjusted earnings per share up to $3.23 from $3.13 last year, beat earnings prediction of $3.21, and revenue way up. | Raised dividend $0.06. |
| Bank of Nova Scotia | BNS.TO | Adjusted earnings per share up to $2.18 from $1.90 last year, decisively beat earnings prediction of $1.97. Revenue up. | Raised dividend $0.03. |
| Royal Bank of Canada | RY.TO | Adjusted earnings per share up to $2.99 per share up from $2.79 last year, and decisively beat earnings prediction of $2.69. Revenue up. | Raised dividend by $0.08. |
| Canadian Imperial Bank of Commerce | CM.TO | Adjusted earnings per share were $1.77, which is essentially the same as last year's $3.55 per share after accounting for the 2-for-1 stock split.  Analysts predicted $1.78 per share. Revenue up. | Raised dividend by $0.025 |
| Toronto-Dominion Bank | TD.TO | Adjusted earnings per share down to $2.02 from last year's $2.04, but slight beat on earnings prediction of $1.93 per share. Revenue up. | Did not raise dividend (however, did so recently in December, 2021). |
| National Bank | NA.TO | Adjusted earnings per share was up to $2.55 from $2.26 last year. Revenue way up. Analysts predicted $2.25 per share. | Raised dividend by $0.05. |
The general takeaways from the banks' earning season appears to be:
Revenues are up, and Canadian consumers are in good shape.
We're facing some cost pressures—just like everywhere else.
We continue to embrace cautious optimism, taking expansion opportunities when it is advantageous to do so (and from a position of strength), but are also focused on rewarding shareholders with dividends and stock buybacks.  
There's a 50/50 chance of a recession, but we're prepared for all eventualities.
While some are calling these earnings numbers "mixed results," I think these are music to many investors' ears, given the current volatile context of many assets these days. With price-to-earning (P/E) ratios in the 9.5x-11.5x range, the Canadian banks still look like very solid, predictable value plays. Their ability to raise revenues alongside cost inflation due to oligipical advantages (the brands are woven into the fabric of life in Canada) makes them a reliable port in a storm.
Betting against American consumers is usually a bad idea
In American earnings news: The market eagerly awaited the past quarter's results from smaller retailers after the cataclysmic results from giants Walmart and Target last week. Earnings numbers came in mixed, and while that doesn't make for a clean, one-size-fits-all narrative, it may be a good indicator that the general sell-off panic is a bit overblown. After all, despite the negative news headlines, 78% of S&P 500 companies topped their earnings estimates for the quarter so far this season. (All below amounts are U.S. dollars.)
Best Buy (BBY)
Revenue declined slightly to $10.65 billion from $11.64 billion but did beat estimates. Adjusted earnings per share (EPS) are down slightly versus estimates. Stock was up 1.21% on same-day trading.
Nordstrom (JWN)
Revenues significantly beat estimates. Net income for the quarter jumped from $20 million to an impressive $166 million. Shares climbed 9% in after-hours trading after the earnings call.
Dick's Sporting Goods (DKS)
Analysts were worried about year-on-year growth, considering the massive sales in exercise equipment during the pandemic. Dick's blew right past those worries, on its way to realizing an adjusted EPS of $3.64 versus an expected $3.43. Revenue also came in higher than predicted. And, consequently, the stock closed the same day up 2.1%. The sporting goods leader also announced an 11% dividend raise, signalling long-term confidence in performance.
Costco (COST)
Earnings per share came in a penny higher than estimates at $3.04, after revenues grew 16.3% year over year to $51.61 billion. Yet shares were down 2% on the day, with most analysts citing the same supply chain cost issues that has hit other retailers.
Clearly, consumers are being picky in choosing where to spend their money right now, as a result of inflation-crunched budgets and a renewed interest in buying services. That said, the American consumer might have more will to spend than plunging markets are giving credit for.
Tech giants, on other hand, continue to take a beating, as TikTok (not publicly traded) gobbles up market share and advertising revenues look to be decreasing. Snapchat (SNAP) shares were down 40% after a particularly poor quarter. 
New one-stop shop for investor protection
Canada's alphabet-soup collection of investor regulatory organisations is about to get a little more straightforward. The Investment Industry Regulatory Organisation of Canada (IIROC) and the Mutual Fund Dealers Association of Canada (MFDA) are coming together under the umbrella of the Canadian Securities Administrators (CSA). While the organisation's official name has yet to be determined, its goal will be to provide more streamlined, efficient protection to Canadian investors.
"Today's announcement of the new boards and publication of draft documents marks a major milestone toward our goal of creating a new [Self-Regulatory Organization] and [investor protection fund] that serves a clear public interest mandate, better protects investors and promotes public confidence," stated CSA chair and CEO of the Autorité des marchés financiers Louis Morisset in a news release.
In addition to the merging of organizations and personnel, the Canadian Investor Protection Fund (CIPF) will also be combining with the MFDA Investor Protection Corporation to create a fund entity separate from the new organization.
Canada's corporate stakeholders also welcomed the move, stating that it will save roughly $500 million in the years to come.
What does all this mean for me and you? Advocates say they hope that less duplication of services will lead to a more focused mandate and greater advocacy for investor issues. In a perfect world, I'd also love to see each of the provinces give up some of their provincial control over securities regulation in the name of creating a Canada-wide regulator with a little more teeth. However, that debate has been simmering for a long time and it doesn't look to be resolved anytime soon.
The world's markets have shrunk 14%
Given I was a bit hard on crypto performance last week, I thought it would only be fair to point out that cryptocurrencies certainly aren't the only assets that dropped in value this year. Then this tweet by Cullen Roche popped up in my feed.
It's certainly worth noting that investors in Canadian equities have had less pain than most, but with everything—from bonds, to gold, to emerging markets, to Dogecoin—down on the year, there is definitely a general re-pricing going on as a result of "cheap money" (low interest rates) drying up.
That said, I continue to get more and more confident in my "perma-bull" big picture theory. I just don't see how the medium- and long-term outlooks at 63.7% as bad as the markets thought things were in 2008. Even once you allow for some of the really bad systemic risks in the market right now, when you think about what employment and liquidity issues looked like in 2008/2009⁠, I don't think people should panic much beyond current anxiety levels. 
Investors and the economy were out over their skis a little bit in 2021⁠—but it's not like we ran straight into a tree!
Kyle Prevost is a financial educator, author, and speaker. When he's not on a basketball court or in a boxing ring trying to recapture his youth, you can find him helping Canadians with their finances over at MillionDollarJourney.com and the Canadian Financial Summit.
---