What fast-rising interest, inflation and bond rates mean for investors - MoneySense
What fast-rising interest, inflation and bond rates mean for investors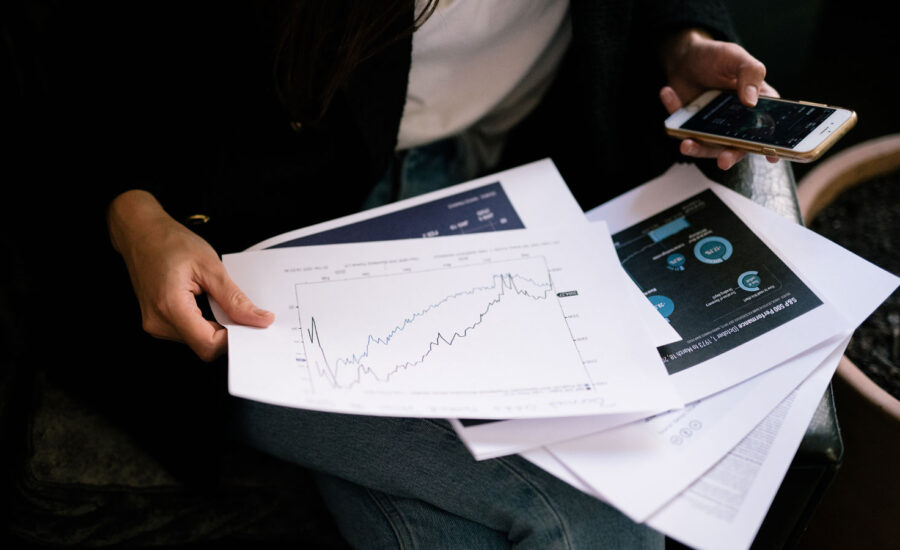 Choppy trading. Prepare to keep seeing these two words in the headlines as the financial markets adapt to ongoing interest rate hikes by the Bank of Canada (BoC) and the Federal Reserve in the U.S. While this is causing volatility as some investors and pundits worry a recession is around the corner, I remain hopeful that the markets will recover and 2022 will end on a positive note. To explain, let's take a step back and look at where we are and how we got here. 
How much did the Bank of Canada raise interest rates?
On April 13, 2022, the BoC raised the country's benchmark interest rate by half a percentage point. This was the country's first interest rate hike to exceed 25 basis points in more than 20 years. Tiff Macklem, the BoC governor, has already stated the rate may go up another 50 basis points in June. The Federal Reserve increased its interest rate by 50 basis points on May 4, 2022. 
Why? Central banks, including the BoC and the Fed, are under pressure to fight inflation, and raising interest rates is the go-to tactic to get soaring prices under control. In April, Canada's inflation rate reached 6.8%—a 31-year high. In the U.S., inflation hit 8.3%—a slight drop from March. 
If left unchecked, high inflation will make it harder for businesses and individuals to meet their debt obligations. The cost of carrying debt (the interest paid) has already increased significantly, especially for lines of credit tied to the prime lending rate and for variable-rate mortgages. 
With that as a backdrop, let's dive deeper into the most-asked questions I'm getting from investors and why I'm still optimistic.
Every time these things happen, people have the same fears. Just remember, the market takes the elevator on the way down and the stairs on the way up. Stay invested and, if you can, take advantage of the current environment. Buy quality companies with pricing power and good top-line growth that are now on sale. (Pricing power refers to
That's what I'm doing. 
Allan Small is the senior investment advisor at the Allan Small Financial Group with iA Private Wealth (allansmall.com) and he is the author of How To Profit When Investors Are Scared. He can be reached at [email protected].
Read more from Allan Small:
Hedging against inflation with dividend-paying stocks
The meaning of market swings—and why you should care
A contrarian approach to inflation, interest rates and the markets
What we learned about investing during a pandemic
---